Silk screen printing!
I took a silk screen printing workshop at Print Club London. It was really enjoyable! I used the image from the background of this blog so you could see the deference of my squirrel between water-colour painting and printing.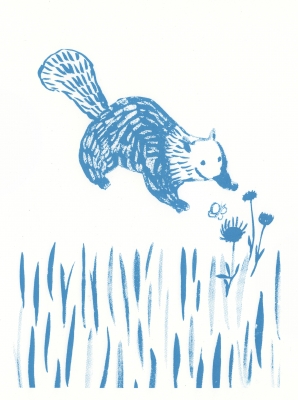 I have to say it is not a beaver but a squirrel since some people said it was a beaver.
2014.03.22 Saturday
-
-
by YU