Christmas card
This is my Christmas card for this winter.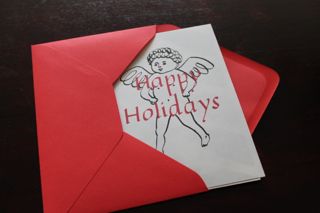 You will see an angel when you open it. I have started learning calligraphy and wanted to use it for my cards even it was nott perfect.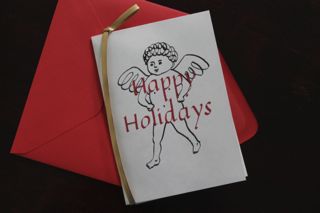 This is inside. Since I am so lazy, I knew I was going to be late to post these cards and it would not delivered by Christmas. So that, they are sleeping after the busiest day.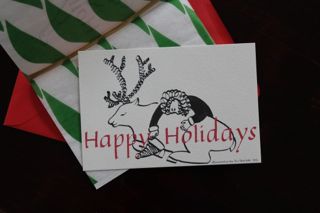 And the back side of angel!
2014.01.15 Wednesday
-
-
by YU